Let Our Family
Take Care of Yours
Why Choose B&B Homecare Services?
B&B Homecare Services is a veteran, family-owned private care provider offering 24-hour in-home services in and around Mississippi Gulfcoast including Central Mississippi and the Alabama Coast. We provide reliable quality care for your loved ones and have a state-of-the-art app to allow constant communication, review of all services documented, photos (if selected) to ensure your peace of mind.
Our care givers are certified nursing assistants and residential care aides. We conduct annual in-house training and complete thorough background checks, drug screenings, and reference checks. In short, we ensure that you can trust our team to provide best-in-class service to your loved one.
Communication at your fingertips
We recognize the trust required to bring someone into the home of a loved one when they are at their most vulnerable. We make it our business to earn that trust. We will communicate with you at every stage starting with the initial consultation and continuing with regular reports through our app to allow you to see daily activities and care provided, photos, and more; idea for those family members who live outside the area.
Doctors and patients' families agree that staying in a familiar environment is the best thing for an aging relative, when it can be done safely and with medical needs being met. B&B Homecare Services will help make that goal a reality. We provide a wide range of services that can be tailored to meet the needs of your family.
We are proud to offer non-traditional services to our clients to include New Mom support, private childcare services and post-cosmetic surgical support. We conduct safety assessments at the home to determine any fall risks, provide lawncare, and setup in-home professional beauticians, pedicures, footcare, holiday gifts, and photography.
Our care team can help your loved one with a wide range of personal care needs, allowing them to stay as independent as possible. This can include personal hygiene needs, bathroom assistance, medication reminders, help following PT plans, housekeeping, meal prep, errands, companionship, and even transportation.
Alzheimer's and Dementia Care
When a loved one suffers from Alzheimer's or dementia it can take both a physical and emotional toll on the family. You don't have to handle this alone. B&B Homecare Service's team can help your loved one maintain a daily routine, create a physical activity plan for them and assist in maintaining it, and assist with daily orientation. Caregiver burnout is real and we are here to help!
Respite Care: Hotel & Vacation Support
B&B Homecare Services can step in when you need a break. We can take care of your loved one while you go to a special event or even on vacation. Conversely, if you prefer to travel with your loved one, we can help with that too, providing in-hotel care, running errands, and making sure that your loved one is entertained, reminded of medications, feeding assistance, and most importantly that they get rest during the trip.
Figuring Out What Your Family Needs is our Priority
Once you complete our Online Intake Process, we will setup a meeting to discuss expectations and to gain details as to your loved one's specific health concerns and care needs. We create personalized Careplans for each client to ensure we meet their needs and your goals.
Amber and Rick, both RNs with over 30 years of Nursing experience will make sure that your family receives the same care and service that they would want for their family; Compassionate, Reliable, and Dependable Care.
As B&B Homecare's CEO, Amber brings 20 years of experience in nursing and in-home care to her role. As a leader, her top priority is ensuring every patient received the very best care.
Rick is a Navy Veteran and has 35 years of nursing experience, running businesses and managing their operations. He recognizes the importance of transparency and ensures that client communication stays top of mind for all team members.
MEMBERSHIPS & AFFILIATIONS
We are active in the industry staying up to date on best practices and advances in care.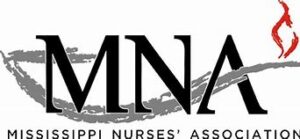 We are active members of the Mississippi Gulfcoast community and contribute to multiple foundations and nonprofit organizations.
At this time we are only accepting Private Pay and VA Clients. Please note that it can take up to 6 weeks for VA approval for homecare services. When it comes to Long-Term Care insurance, just tell us your provider and we will reach out to them directly. $50 Deposit for initial Assessments and a minimal of 8 hours of care a month to become a client. We will require a month in advanced to start services for private pay clients.
We are not taking Medicaid Provider at this time.
We can't wait to hear about your family's needs.
At B&B Homecare Services, we know this all can be a bit overwhelming. Schedule a free one on one phone consultation, we'll answer any questions you have, and discuss next steps.
PREFER TO SEND A MESSAGE?
Shoot us a quick note and we'll get in touch with you right away with answers and information.
Let's keep in touch. We will share helpful healthcare tips and updates. We will never share your email address with any other business.